Some time when you get any error on your i devices like opening an app / safari error / bank transaction fault. As well you reached a milestone in your game and want to show off to your friends that thing or you got a very good shot in a game which you want to share with your friends. Don't worry you can do this very easy,
Just Do Step by Step:-
1. When you got any error or you want to share your screen pic to your friend just pause there or don't click any thing.
2. Just press the Home and Sleep buttons at the same time, you'll also get the camera shutter sound, and your screen will be captured.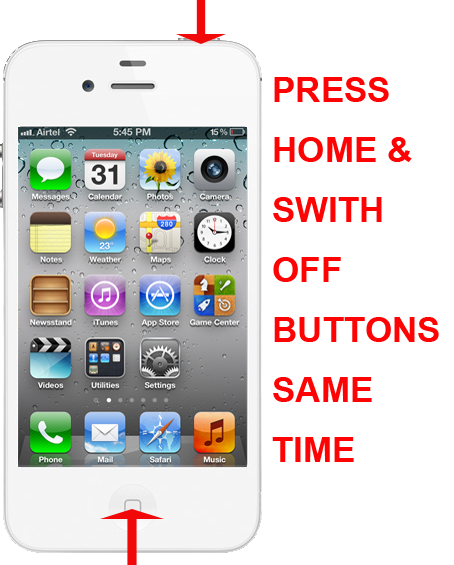 3. To access your screenshots go to Photos on the iPhone/ iPod /iPad, look in Camera Roll. (see, poetically, screenshots after the jump!)